Newsroom
Wirewerks adds new Wall Mount Patch Panel to NextSTEP Technology™ System.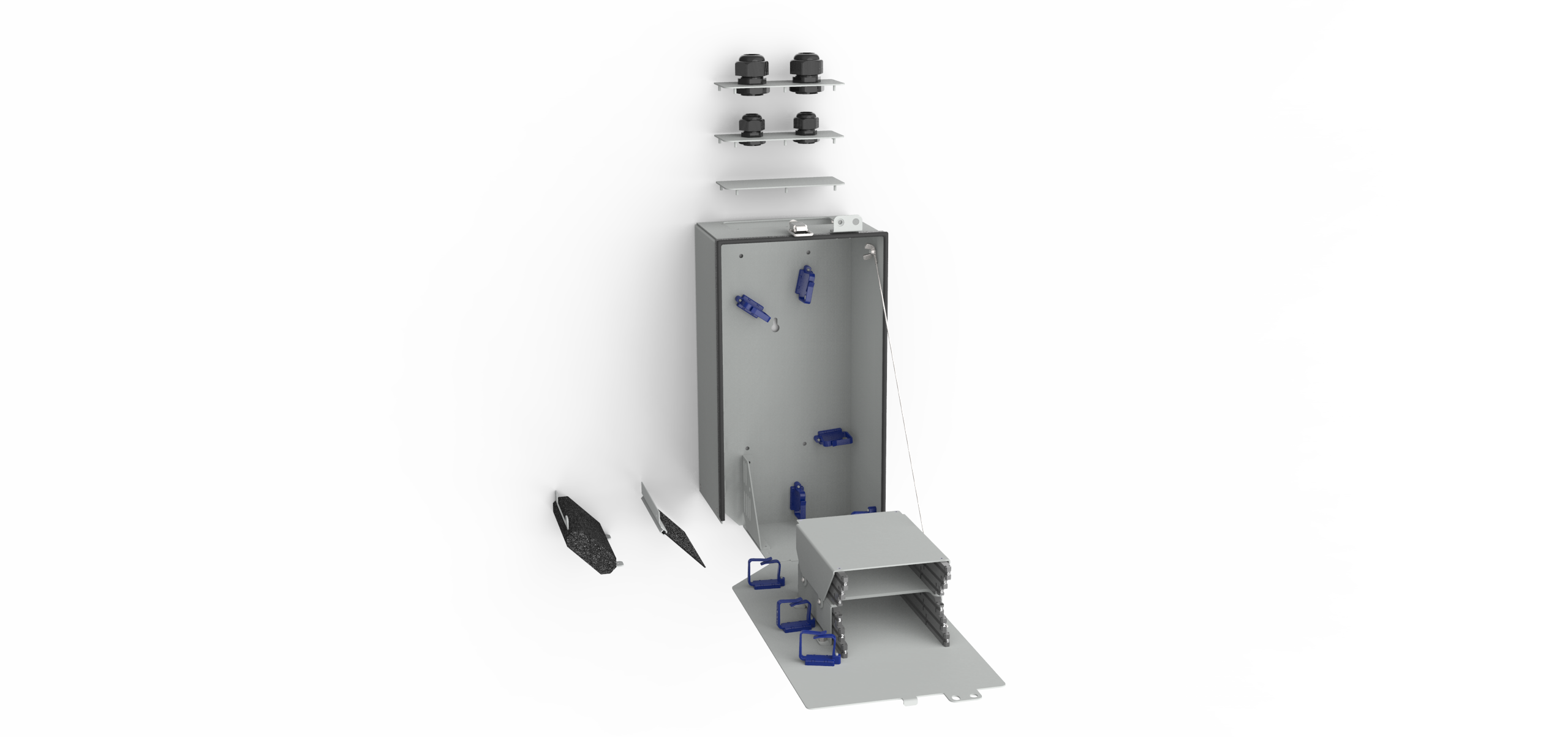 Product Launch
---
Greater flexibility and accessibility in fiber wall mount applications
Wirewerks, a leading manufacturer of network infrastructure solutions, announced today the addition of the NextSTEP™ Optical Fiber Wall Mount Patch Panel to the NextSTEP Technology system line-up. The new NextSTEP Wall Mount Patch Panel brings the unequalled flexibility, functionality and accessibility of NextSTEP Technology rack mount systems to wall mount installation environments.
The NextSTEP Wall Mount Patch Panel features the industry's first 'stepped' shelf design that houses up to six NextSTEP fiber modules in any combination, in any shelf position. The panel offers complete front and rear access to any installed module, and the stepped design allows for easy access to any individual cassette, adapter or splice tray module without disrupting other modules co-resident in the panel. NextSTEP fiber modules slide easily into any of the shelf positions within the chassis without the need for specialized tools; making initial deployment, subsequent MACs, and repair/restoral activities simple, fast and cost-effective.
A variety of NextSTEP fiber modules may be installed in any combination in the Wall Mount Panel, making it a highly versatile solution capable of supporting virtually any fiber networking application and any fiber termination technique. Fiber counts for typical applications would include up to 72F using LC Patch Modules, and up to 144F using Splice Tray Modules supporting pigtail and ribbon cable fusion splicing. MPO cassettes and MPO Adapter Strip Modules are also available, along with C/D-WDM Modules.
The NextSTEP Wall Mount Patch Panel's small footprint and high-density design saves space and reduces costs. Multiple cable entrance options and our exclusive CableBundle™ magnetic cable managers ensure strain-free optimized cable routing and cable management within the panel.
---
"The NextSTEP Wall Mount Patch Panel can save space, time and money."
---
Availability, sourcing and additional information
The NextSTEP Wall Mount Patch Panel is available now from Wirewerks Authorized Distributors across North America. For more information or to locate an authorized distributor near you, call the Wirewerks Customer Support Center at 1-888-993-4237 or visit www.wirewerks.com