Newsroom
Wirewerks honored by Cabling Installation & Maintenance 2017 Innovators Awards Program
September 25th, 2017
---
NextSTEP Technology™ fiber management system has been recognized by the judges of the annual Cabling Installation & Maintenance Innovators Awards program.
The judging panel consisted of CI&M editors along with independent industry experts including cabling and communications system specifiers, designers, integrators and managers with vast industry experience.
Wirewerks' NextSTEP Technology fiber management system was honored with a Silver Innovators Award. NextSTEP Technology represents the natural evolution of fiber management systems – the logical next step that combines fiber patching, distribution, splicing, C/D-WDM and 40/100GbE MPO/MTP functionality into an integrated, scalable system for virtually any passive optical fiber networking application.
---
"We are extremely proud of the ingenuity and creativity found in NextSTEP's industry-exclusive new features"
---
Jais Cohen, President of Wirewerks, commented, "We are extremely proud of the ingenuity and creativity found in NextSTEP's industry-exclusive new features, and we are equally proud to have that innovation recognized with a CI&M Innovators Award. We believe that this recognition will be a meaningful differentiator for NextSTEP customers in our targeted data center, enterprise LAN, and broadband networks vertical markets."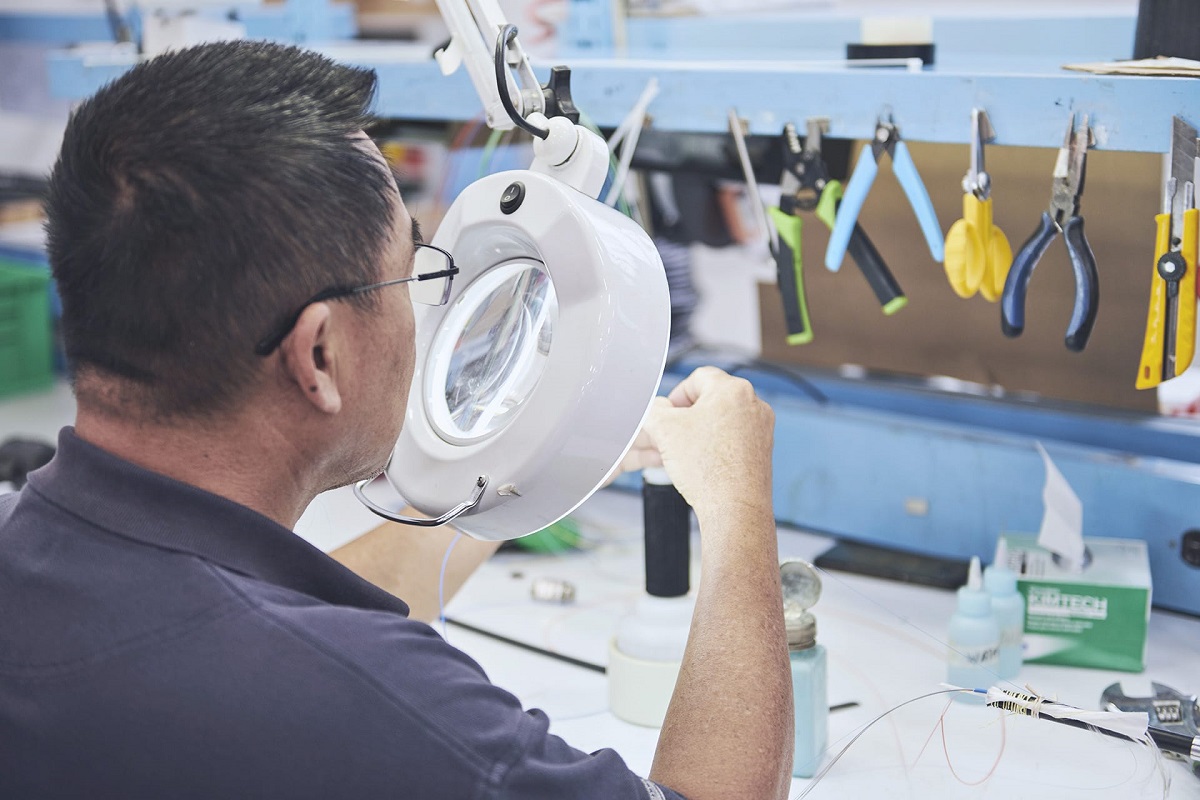 This prestigious program allows Cabling Installation & Maintenance to celebrate and recognize the most innovative products and services in the structured cabling industry.
Our 2017 Honorees are an outstanding example of companies who are making an impact in the industry."
CI&M's Innovators Awards are judged and scored using six evaluation criteria, including innovation, value to the user, sustainability, meeting a defined need, collaboration, and market impact.
The 2017 CI&M Innovators Awards Honorees are featured in the November Issue of Cabling Installation & Maintenance magazine as well as on http://www.cablinginstall.com. Published since 1993, CI&M has provided practical information to professionals responsible for the specification, design, installation and management of structured cabling systems in enterprises, data centers and campuses. CI&M's magazine, website (cablinginstall.com), email newsletters and webcasts help cabling professionals improve day-to-day operations and enable strategic planning for their networks' optimum long-term performance.
The CI&M 2017 Innovators Awards program reviews and recognizes the most innovative applications of cabling and communications technology products and systems within the structured cabling industry. Platinum, Gold, and Silver Honorees were announced at BICSI's 2017 Fall Conference in Las Vegas on Monday, September 25, 2017. Criteria used in the Innovators Awards ranking included: innovation, value, sustainability, collaboration, and impact.