Wired insights
Wirewerks: your trusted partner for Data Center Solutions
Overview
---
Wirewerks systems and solutions are widely installed in a variety of data center environments
Our systems and solutions will benefit to Enterprise Data Centers, Internet Data Centers (Hosting), Multi-tenant (MTDCs) & Colocation (COLO) Data Centers, Edge Data Centers and SANs. Wirewerks fully supports ANSI/TIA-942-B Data Center Cabling Standards, and all Wirewerks products and systems recommended for Data Center installations comply with TIA-942-B requirements as well as applicable ANSI/TIA-568.x-D Series Component Standards.
Wirewerks believes that standards compliance creates open architecture networks that provide the best protection for your cabling system investment through interoperability, design flexibility, brand independence and forward compatibility with ever- evolving technologies.
Superior Data Center Solutions
While our commitment to industry standards is clear, we also believe that standards compliance should not limit customers to 'cookie-cutter, me-too' products, or restrict our drive to innovate beneficial new product features that 'go beyond' standards.
Wirewerks' NextSTEP Technology™ fiber management system for data centers is a prime example of feature-rich innovation within a standards-compliant framework.
The NextSTEP fiber system meets all mandatory TIA-942-B requirements, and goes beyond those requirements — and the competition — with support for many of the new non- compulsory recommendations suggested in the standard.
A powerful example of this can be seen in NextSTEP's modular architecture that fully satisfies TIA-942-B's newly added recommendation for the "ability to insert and remove cords (fibers and fiber modules) without disrupting existing or adjacent connections".
The NextSTEP fiber system's ability to install/manage/repair fibers with little or no impact/ downtime on adjacent fibers (users) in high-density data center applications is a powerful competitive differentiator that is unique in the industry today.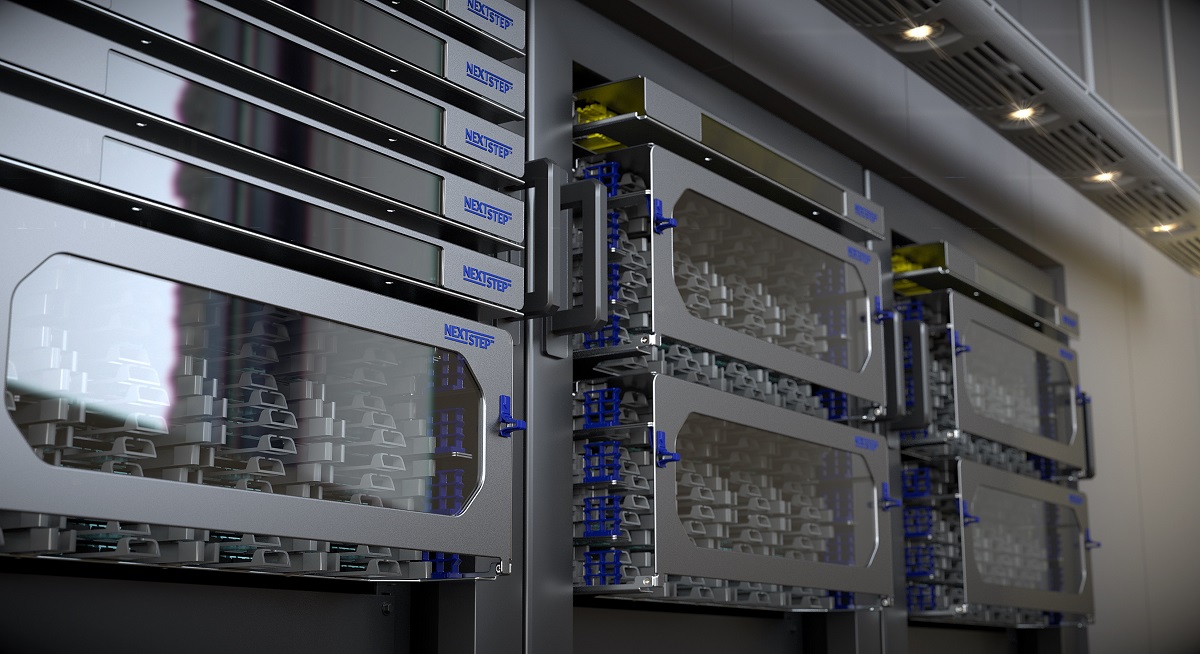 Key Benefits
---
Advanced cabling infrastructure solutions
The key benefits of Wirewerks' advanced cabling infrastructure solutions for Data Center applications include:
High density
Manageability
Ultra-reliability
High performance
Scalability and growth
Standards Compliance
Cost effective, proven solutions
A Wirewerks structured cabling system in your Data Center provides the critical networking foundation that your Data Center systems — and ultimately your business — rely upon for success in today's ultra-competitive business environment.