Wired insights
NextSTEP™ Distribution Frame wins 2019 CI&M & BTR Awards
Industry first modular ODF with integrated vertical cable management designed to install in any 19" rack or cabinet
MONTREAL – October 2, 2019 – Wirewerks, a leading manufacturer of optical fiber, copper structured cabling systems and network infrastructure solutions, announced today that its new breakthrough NextSTEP Fiber Distribution Frame (NSDF) was recognized with a prestigious Cabling Installation & Maintenance 2019 Innovators Award during a gala ceremony at the BICSI Fall Conference in Las Vegas this week.
Wirewerks' new NSDF is the industry's first modular fiber distribution frame designed to install in any standard 19" rack or cabinet. The NSDF system provides high fiber count, high-density fiber management and termination, including complete vertical cable management, slack management, routing, and strain relief features; all within the width of a standard 19" rack.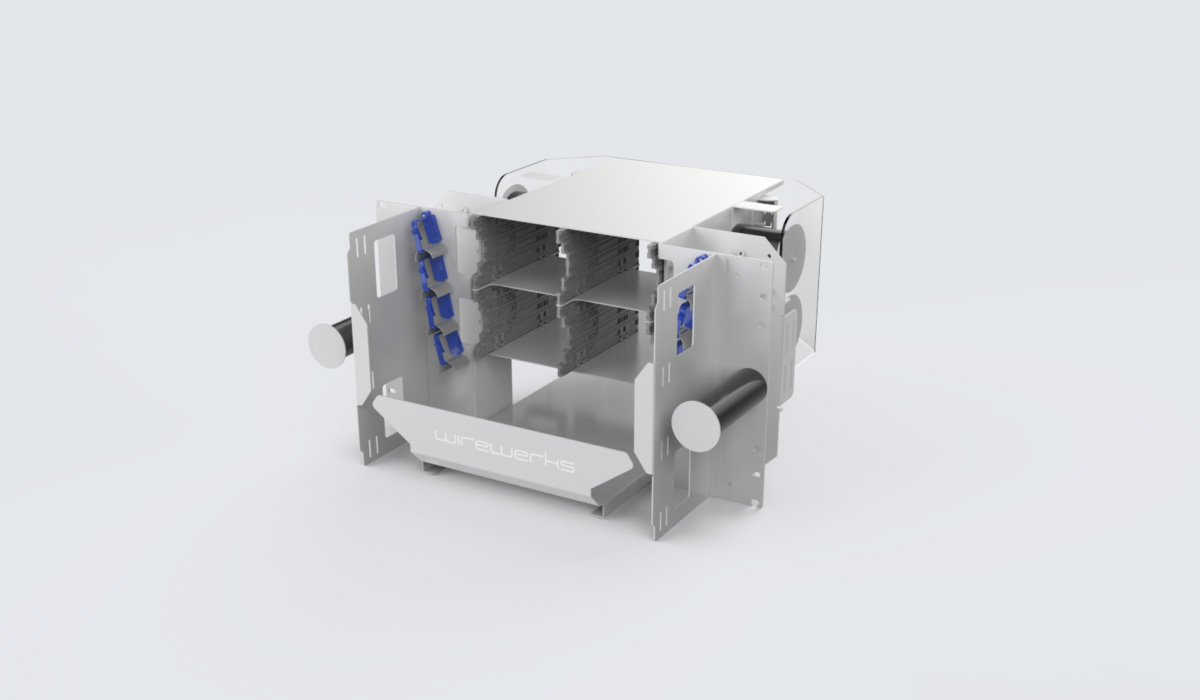 "The NSDF's modular design, small footprint and manageable density were the key innovations recognized by our judging panel of industry experts," stated Patrick McLaughin, Chief Editor at Cabling Installation & Maintenance.
"Our broadband, wireless and data center customers are rapidly adopting NSDF systems in their hubs and DCs," commented Jess Dadoun, Director of Marketing at Wirewerks. "Beyond space savings and lower costs, many customers tell us they also value the fact that the NSDF's design and manufacturing process conforms to Wirewerks' corporate Sustainability Initiative. The NSDF not only has a smaller footprint, it's greener as well."